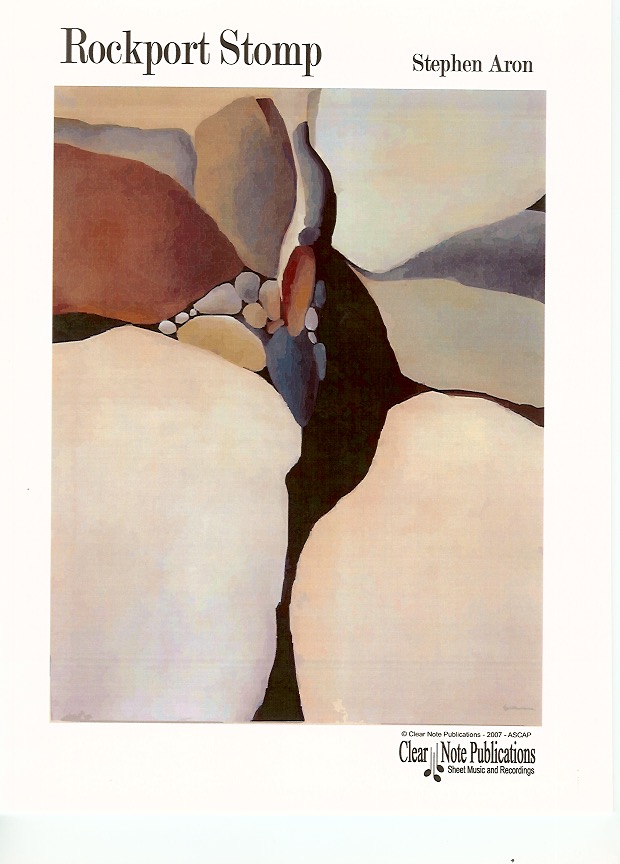 Rockport Stomp
"This wonderful piece is imaginative, adventurous, effortlessly entertaining and a great deal of fun. It would be fabulous when played by a top class guitarist in concert and deserves to do well." (Classical Guitar Magazine)
Published by Clear Note Publications, 7p.
This piece can be heard on Stephen Aron's CD One Fell Swoop.
Rockport Stomp was written as an homage to Fats Waller, the great stride pianist and composer of such jazz classics as Honeysuckle Rose and Ain't Misbehavin'. The piece tries to capture the over-the-top exuberance of Waller's performance style; it is written in a harmonic language which borrows unabashedly from American popular music of the 1920's. Another element of Rockport Stomp is its exploration of the contrapuntal possibilities inherent in the standard jazz texture of melodic "solo" over a steady quarter-note bass line. This familiar sound seems like a natural activity for a classical guitarist (who can swing), but it is surprising how, in fact, unfamiliar the sensation of playing this style is to the classical guitarist's hands. The result is great fun to play: the piece is an easy audience favorite.